(Ch. Szep Tars Pacific Jewel, RN, CGC x GCh. Szep Tars Desert Freeze, CD, RA, CGC, TDI)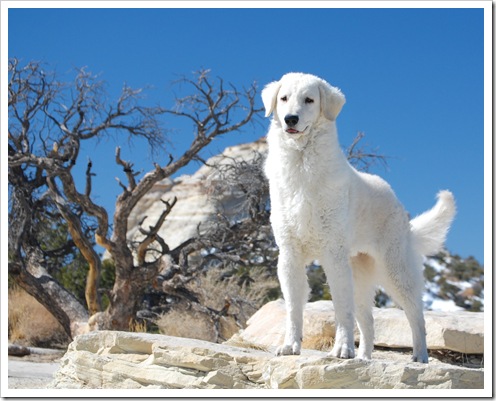 "Piper"
Piper was shown in 2010 on a limited basis by her Junior handler Cassidy Ferrall as well as Matthew.  In just a few shows she earned top 10 status in the breed, and earned her Grand Championship.  In 2011 she had an amazing litter of 3 puppies who are growing up to be very nice dogs.  Piper is now retired and is enjoying the relaxing life of a family dog.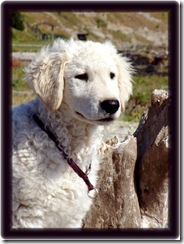 Piper is a dog that is larger than life.  She doesn't ask for anything… She demands it.  She is a great guard dog, but very sweet to her family and friends.  She loves nothing better than to crawl up on your lap for a long nap or play with her stuffies.  Piper is also known as the beggar dog, as she will often bring you her dish when serving up dinner.  She seems to think if she brings it to you, you will fill it.  She is a larger girl, with good bone and a shorter, very curly coat.  She has a big presence and seems to keep the rhythm of life under her paw.  The most amazing thing about Piper however, is her sense of compassion.  She knows when something is bothering you and simply wants to fix it.  When I had surgery, she was the one dog that never left my side, loyal to the end.  Something she got from her sire, Flurry.
Health testing
Piper has OFA Good hips, patella normal, elbows normal & OFA Thyroid normal.  She is a Carrier for PRA and is CERF clear for eyes.
Show Stats – 2010
#6 Kuvasz (cc All-breed standing 9-30-10)
#8 Kuvasz (cc breed standing 9-30-10)
2009
#12 Kuvasz (cc breed & All-breed standings)